Several weeks ago, I was thinking of changing the image of drifting by expanding the reach to a crowd that has nothing to do with cars. So the journey started when I was having a chat with my buddy Talal Al-Othman; his background is marketing and public relations (PR). I was in search to take Traction OFF to another level and Talal as Team Manager was the right person to make the image professional and well respected. I proposed the idea of introducing drifting to another reach of crowd, different sort of people from different backgrounds and he loved the idea. We started planning and gathering the names of the candidates from different media outlets, blogs and instagrammers. While we were in the planning phase, I contacted another buddy of mine, the owner of an online automotive magazine called Qabaq, and his reaction was I want to be part of this planning. So driven and excited all of us put our hands in together to make the best out of the 2 weeks left until the scheduled date with Sirbb Circuit for the event and all we have is paperwork.
As everything was coming together we wanted to share the experience with the candidates we had in mind and that they will be passengers with a professional drifting champion therefore, we came up with a unique title just for those selected invitees and it is "Traction OFF – Exclusive Drift Experience, Kuwait's Thrill Event". Everyone we approached received a Traction OFF Piston Invitation to be a passenger and they loved the idea and wanted to be part of the event, so we expanded our event to make it open for the public to be able to enjoy the drift show from the Sirbb Circuit Sky Bridge while I take our humble guests for a thrilling ride around the track.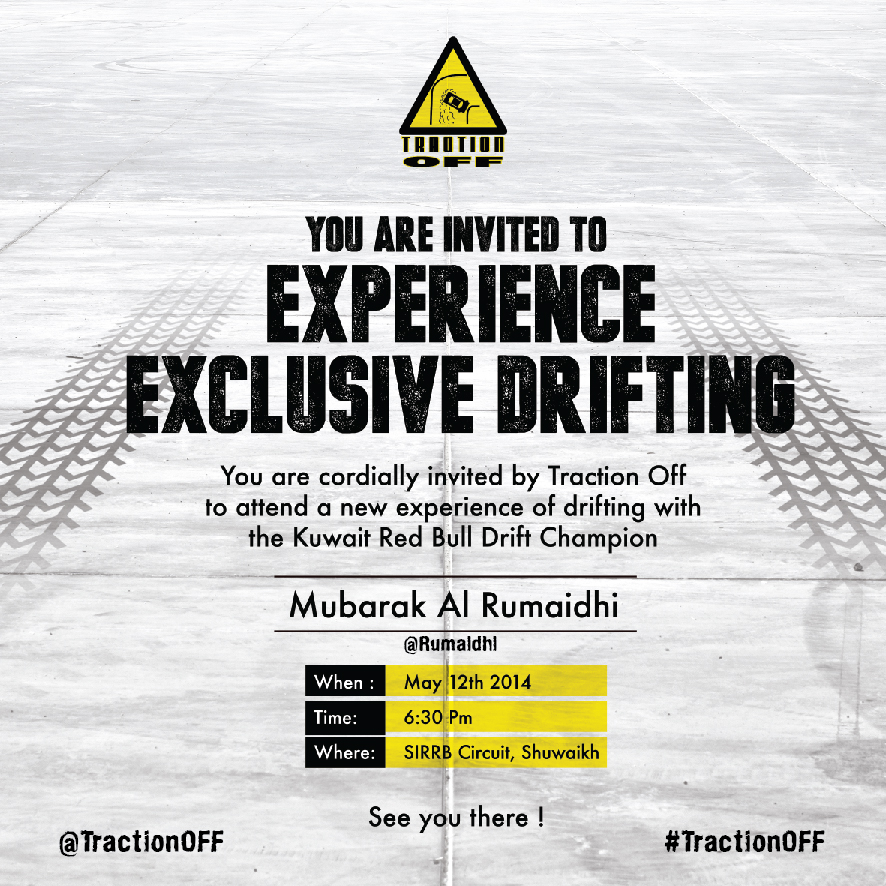 Of course our supporters are part of this unique event that will not be forgotten, therefore we will have coverage from Al-Watan TV to go on the "Taw Elail" night show on the following Wednesday the 14th.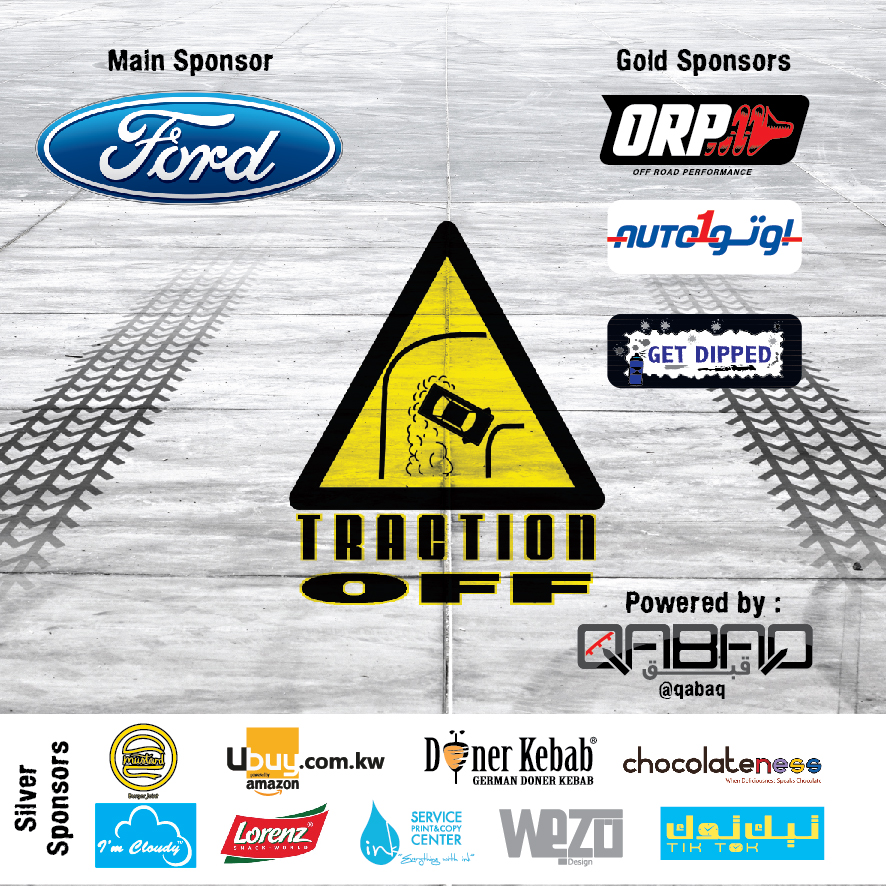 Not only that, but we will also have a display of cars from our Main Sponsor and our Gold Sponsors will be sharing their interesting products of their vehicles.
I would like to thank our supporters for the this exciting event in Kuwait! Looking forward to see everyone with a smile… 😀
To know more details about the event in Arabic you may visit Qabaq.com
or you may contact us on +965 99005664